Chairman and Non-Executive Directors
Chairman and Non-Executive Directors

Meet our Chairman and Non-Executive Directors here.
Sir David Henshaw, Chairman
Sir David was appointed as Chairman in February 2019 having previously been Interim Chairman since February 2018.
He was formerly Chair of Alder Hey Children's NHS Foundation Trust between February 2011 and February 2019.
Among his many achievements, Sir David was responsible for the review of the child support system in the UK in 2007. He was also involved in the Prime Minister's Delivery Unit Capability Review programme of central government departments.
Alongside his role at Alder Hey, Sir David was also a Non-Executive Director for a number of other public and private organisations including the Chair of Manchester Academy for Health Sciences and Non-Executive Director for Albany Investment PLC. He has various charitable Trustee roles
In February 2012 Sir David was asked by Monitor to take on the role of Interim Chair at University Hospitals of Morecambe Bay NHS Foundation Trust. This lasted until April 2013.He has subsequently been interim Chair at Dorset Healthcare Foundation Trust and St Georges University Hospital Foundation Trust.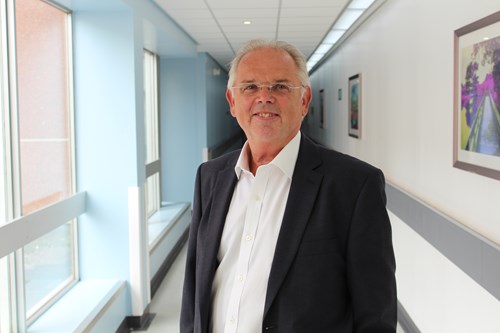 John Sullivan, Non-Executive Director
John was appointed Non-Executive Director in July 2015.
He has extensive international manufacturing, business change and HR experience at senior levels in ICI, Texaco Canada Inc, Ineos Chlor Ltd, Sanofi Aventis Ltd and Novartis Vaccines & Diagnostics Ltd.  
Recently he also founded ICTAN Limited, providing management consultancy and executive coaching support to senior manufacturing and general management leaders in various industries. 
John has been a Chartered Chemical Engineer for over 30 years and holds an MBA from York University, Toronto, Canada.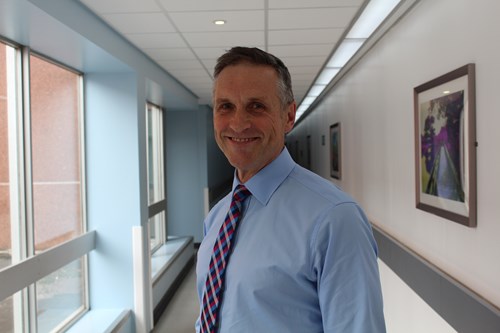 Sue Lorimer, Non-Executive Director
Sue Lorimer joined the board in July 2017. She has spent most of her career in NHS Finance, mainly in the provider sector and is an associate member of the Chartered Institute of Management Accountants.
She took up her first Finance director post in 1990 and has held board level posts in a variety of NHS providers including ambulance, community and specialised services. She joined the NHS Trust Development Authority, (later NHS Improvement) when it was formed in 2013, taking the lead on provider Finance across the north of England.
She is a keen supporter of training and development and was a trustee of the Healthcare Financial Management Association for 9 years, taking the role of president in 2015. She retired from full time work in 2016.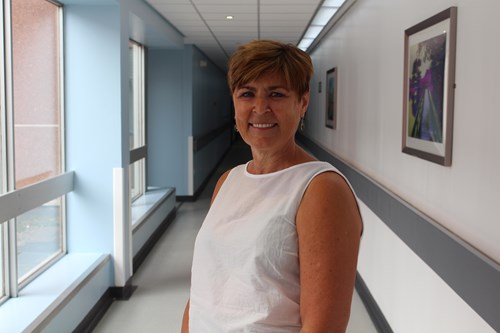 Christopher Clarkson, Non-Executive Director
Chris was appointed Non-Executive Director in July 2018 and brings with him great knowledge and experience of technology developments and project management from his career in the Aerospace Industry.
Having held a number of senior executive level positions with BAE Systems, Chris has worked both nationally and internationally. His primary talents and interest are within the areas of technology development, project management and leadership where he has made many notable achievements.
Chris has a strong wish to support the community and the NHS through sharing his wealth of experience supporting the organisation and its dedicated workforce.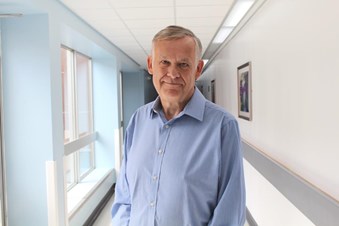 Steve Igoe, Non-Executive Director
Steve Igoe was appointed as Non-Executive Director at WUTH in 2018 and brings a wealth of experience to the Organisation.  He was previously a Non–Executive Director and Senior Independent Director at Alder Hey Children's NHS Foundation Trust, where he chaired their Audit Committee and Integrated Governance and Risk Committee.
Steve is also the Deputy Vice-Chancellor of Edge Hill University where he has responsibility for the operational areas of Capital Projects, Financial Services, Human Resources, IT Services, Learning Services, Strategic Policy & Planning, and Facilities Management. He is also a Director of a number of Edge Hill's commercial enterprises. 
Steve graduated with a first degree in Law from the University of Liverpool, he subsequently qualified as a Chartered Accountant in 1988 and went on to become a senior manager at PricewaterhouseCoopers, with specific expertise in project management and advising listed PLCs on Corporate Governance and Risk Management. 
Steve served two terms as a member of the Higher Education Regulatory Review Group (HERRG) advising the Department for Education and Skills (DfES) on the regulation of the Higher Education Sector.
He was a founding Director and Company Secretary for the North West's largest regional Metropolitan area network, Net North West for six years. Steve is a past chair of the North West Consortium Higher Level Teaching Assistants Board (PRIME) and was a Trustee of Respiratory Education UK.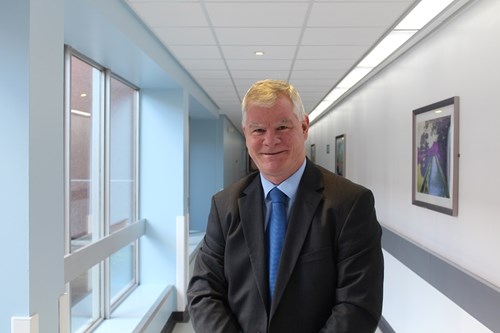 Steve Ryan, Non-Executive Director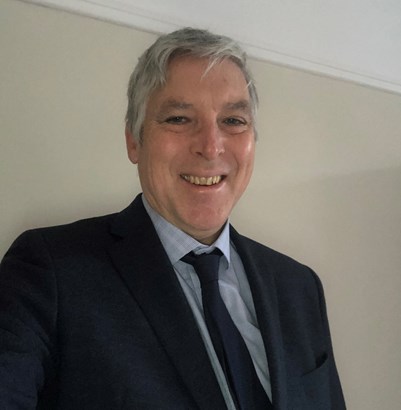 Steve Ryan held the post of Consultant Paediatrician and specialised mainly in general paediatrics but included specialty work in his clinical career.  He spent some time in academic practice - his main research interests being in nutrition of premature babies and headaches in children.  
Steve has over 12 years of experience as an Executive Medical Director in Merseyside at Alder Hey and in London at Barts Health.  He undertook a range of regional strategic roles in the North West and London including being the Clinical Chair of the NHS Next Stage ("Darzi") review in the North West 2008.  Whilst in London he provided leadership in the transformation of young people's mental health services and in the reconfiguration of cancer and cardiac services.