WUTH and the Treat Me Well campaign
WUTH and the Treat Me Well campaign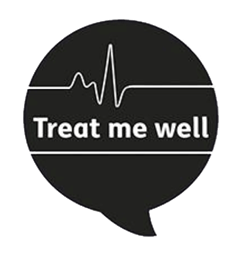 We are signed up for the Treat me well, the campaign has been set up by a learning disability charity 'Mencap' which aims to transform how health services treats people with a learning disability accessing hospitals.
Mencap vision is a world where people with a learning disability are valued equally, listened to and included. The challenge, alongside people with a learning disability and their families, is to make this world a reality. We support this vision at WUTH
We celebrated learning disability awareness week In June 2019 at Arrowe Park Hospital and meet regularly with Wirral Mencap Treat me well group.
Please see the related links section to the left hand side of the page to find out more about the 'Treat me well campaign'.