Philippa Boston (Trust Staff)
I am a staff governor, and I joined the trust in 2017 as a secretary in the Nephrology Department. Previously I worked in a GP surgery for 10 years and was very involved with the set up and running of the patient participation group. When I received the email seeking new governors, I thought it would be an interesting opportunity and would give me a different view of the Trust whilst also having the opportunity to advise and offer my perspective on the future of WUTH.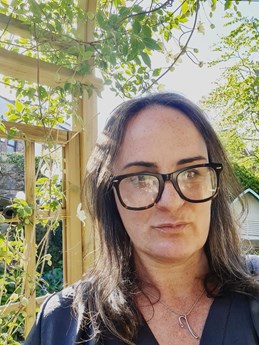 Tony Cragg (Bebington and Clatterbridge)
I started my career in building services and facilities management and after some 20 years plus, moved into the railway industry working as a senior asset manager in property at a national level. I specialised in policy and strategy for maintenance, renewals, and major project development.
I have now retired from my consultancy company, specialising in policy-strategy and rail franchise bid support. I became a non-executive Director/Trustee of Autism Together, a Wirral based charity in 2016. It is very rewarding; I enjoy being a voice for Autism and the people we support alongside their family and friends, also using my knowledge of finance and property to influence strategic direction.
I am a people person with strong beliefs in inclusivity, being holistic in approach, not blinded to the margins, and being a conduit to voice people's needs who may have difficulty expressing themselves. Health effects each one of us – WUTH's Patient Experience Strategy Promise of "we care, we listen, and we act' lead me to look to find a role, so as to get involved and be a part of it.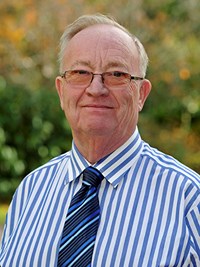 Paul Dixon (Oxton & Prenton)
I am married with two grown up sons and worked in Halewood Liverpool for Ford Motor Co, then Jaguar Landrover for over 40 years before retiring in 2008.
I volunteer in WUTH and Royal Liverpool Hospitals weekly and sit on the Organ Donation Committees at both hospitals, also Charitable Funds Committee at WUTH. I'm also an organ donation ambassador for NHS Blood and Transplant in the North West. As you can see, I like to be busy and do something useful for the community.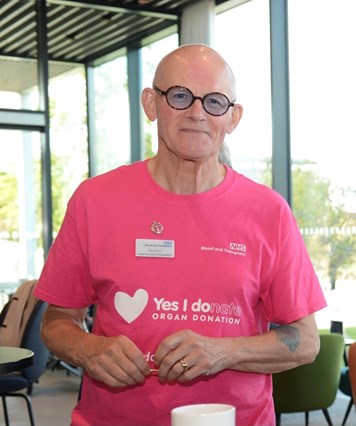 Steve Evans (Bromborough and Eastham)
My background is in the Armed Forces, Royal Electrical & Mechanical Engineers (REME) of 17 years standing, from 1975 to 1992, reaching the rank of Staff Sergeant. Then, a Team Leader in a blue chip (Nestle/Cereal Partners UK) food manufacturing plant for 17 years, 1993 to 2010.
I retired shortly after my serious ill health issues saw me spend 5 weeks in Arrowe Park. A cliché perhaps, but I felt I should give something back to the hospital after they saved my life back in 2009. It also appealed to me to be a small part in helping how the Trust is run.
I hope to continue for my remaining period of office and help the Trust achieve further improvement.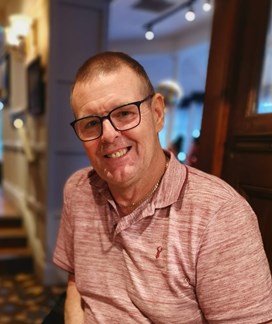 Sarah Evans (Birkenhead, Rock Ferry and Tranmere)
I have been a Prosthetist at the Wirral Limb Centre for 12 years. Originally from Oswestry, after qualifying in 2010 I moved to the Wirral and am living out my grandad's dream on the peninsula!
After dipping my toe into local politics, I decided that my interest lies in healthcare. Having accessed more services in the last 5 years than previously I felt better able to provide an insight into the patient experience and hoped to use this knowledge to try and improve services, especially given the current reforms to the NHS nationwide.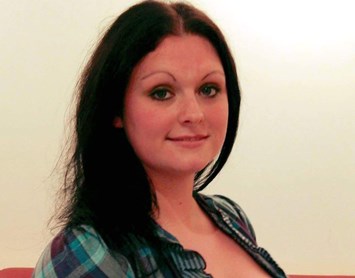 Sheila Hillhouse (New Brighton and Wallasey) - Lead Governor
I was elected Public Governor in 2017 and have been Lead Governor since 2021. I am a registered nurse and midwife and have over 30 years of experience in the NHS, including commissioning services. During my time as Public Governor I have attended the Quality and Workforce Assurance Committees and have taken part in reviews of different areas of the hospital working with executives and non-executives.
I welcome the opportunity of being the collective voice for both Public and Staff governors. My experience in the NHS provides me with the skills to ask challenging questions in order to fulfil the statutory requirements of the role of the Lead Governor. I am passionate about ensuring the delivery of safe effective quality healthcare and the involvement of the patient, their family and carers in the decision-making process.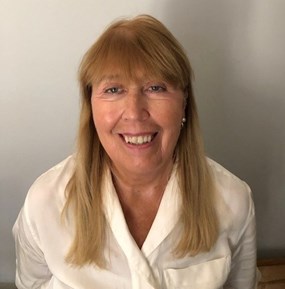 Christine House (Liscard and Seacombe)
More information coming soon.
Eileen Hume (Greasby, Frankby, Irby and Upton) - Deputy Lead Governor
I have been a public governor at WUTH for nearly 7 years. It is a role I really enjoy being involved in many of the committees that oversee the governance of WUTH. My work history is varied. I started out after university as a teacher I then returned to university and retrained in Library and Knowledge Management.
I later encompassed the role of a borough archivist for a metropolitan borough. My final role was at WUTH where I was appointed as Head of Library and Knowledge Services (LKS). I retired in 2014 leaving the LKS as one of the top performing NHS library and knowledge services in the North West.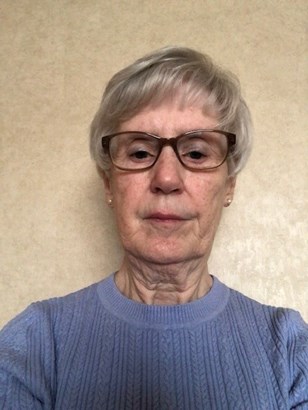 Paul Ivan (Leasowe, Moreton and Saughall Massie)
I am a medical doctor with 25 years experience shared mainly between NHS and Clinical Research industry. I also have a lot of first hand experience as a patient and user of the local health services as I have been living in Moreton along with my wife and two children  for nearly 15 years.
I was elected Public Governor at WUTH in October 2021 and prior to that I had been  Public  Governor of  Wirral Community NHS trust for another 3 years.
I am familiar with  the advantages and disadvantages of our health care system as well as  the challenges that NHS hospital trusts and their patients are currently  facing. I strongly believe that involvement of local community and  regular feedback from patients are the two key elements for the success of any NHS Hospital Trust and I will work to achieve that during my term as a governor.
Together, we can shape a better future for our health care services.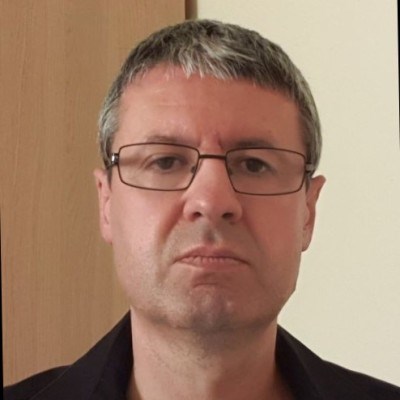 Dr Anand Kamalanathan (Trust Staff - Medical and Dental)
I have been a Staff Governor since the end of last year. I am a Consultant neonatal paediatrician and have been working at WUTH since 2011. I am the Clinical Director for Children's services at WUTH and work with the team on the Neonatal Intensive Care Unit. Teaching and training are a special interest on mine. I am a Coach and a Human factors simulation instructor. My family, dog and music help me maintain a good work life balance.
Reverend Peter Israel Peters (North West and North Wales)
I was born and raised in Southern Nigeria. I am a Church Minister with Elim Church Network, pastoring Centre 4 Renewal Church in Ellesmere Port, and a part time Chaplain at the Countess of Chester Hospital. I'm also an Honorary Chaplain with the Royal Air Force, serving as the Padre of the 1074 Air Cadets Squadron, Ellesmere Port. I also sit as a member of the Independent Advisory Group (IAG) for Cheshire Constabulary. I stood for the election to contribute my experience and give back to NHS.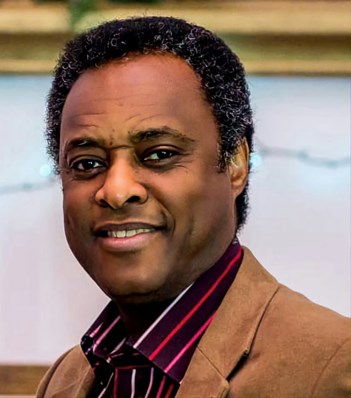 Andrew Tallents (West Wirral)
I was interested in becoming a Public Governor at WUTH as I wanted to use my skills as a leadership consultant to benefit the wide range of patients and families that WUTH serves. Healthcare is a complex sector and requires courageous and decisive leadership to create the patient experience we all want when we need it. I will do my best to help WUTH further develop their leadership capability in the coming months and years.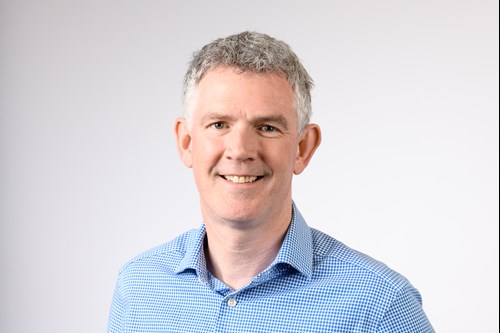 Ann Taylor (Trust Staff - Nurses and Midwives (AP))
I have worked in Substance Misuse for over 30 years both community and hospital based, educated to Masters Level and an NMP. I have completed secondments, Commissioning Teenage Pregnancy Services also Research and Audit, and have worked in Australia for 10 years as a gastro Nurse Consultant.
I work across Arrowe Park and Clatterbridge and look after patients and staff regarding substance misuse. I feel I am approachable, have a solid understanding of the problems, nurses from all disciplines face daily.  I am passionate about delivering effective, supportive services and championing equity in care.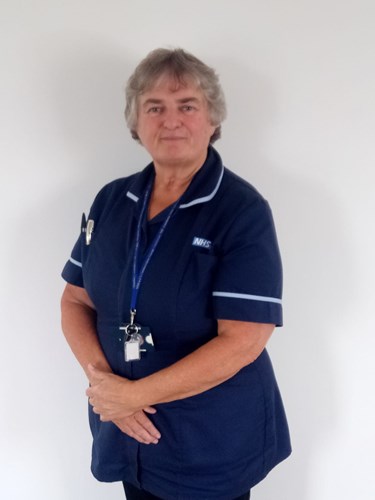 Robert Thompson (Heswall, Pensby and Thingwall)
I am a retired consultant physician (rheumatologist). Having had a rewarding career in the health service I wanted to give something back and hope my experience will be helpful in supporting the Trust where I have also been a patient.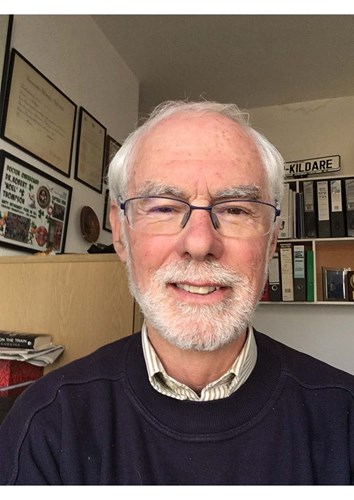 Gary Bennett (Appointed Governor – Wirral Council)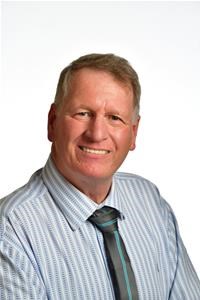 I am currently a newly elected member of Wirral Borough Council who also has a full-time job as a Hackney Cab Driver. As part of my role as a Councillor, I have been appointed to various committees. These committees include the Constitution and Standards Committee and the Tourism Leisure Community and Culture Committee. I am committed to working hard in these committees to make a positive impact in our community and ensure that the needs of our residents are being met.
I served as a member of HM Forces from May 1978 till August 1986, then worked as a HGV Driver till 1992, at which point I became a hackney cab driver. In this job, I meet the public daily in an informal capacity and with the interaction with them, I gain a grassroots indication of people's feelings.
My life experiences over the years have instilled in me a sense of confidence in my own abilities.  If I do not know the answer to a question, I will admit that I do not know the answer and seek advice.  I also believe that if you give a person respect, that person should also return that respect. One personal trait that has remained with me since I left the Army is that I believe that if I am not 5 minutes early for an appointment, I am late.
Julie McManus (Appointed Governor – Wirral Council)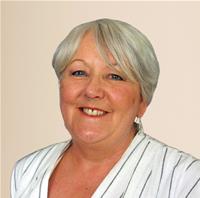 Content to follow