How to Request (&/or Change) an Appointment
How to Request (&/or Change) an Appointment
The request &/or change an appointment request form is currently under maintenance.
To request and or change an appointment, please email or telephone. The contact details will be on your open invitation letter. We apologise for inconvenience.
In your email please include your full name, address, date of birth and screening reference number if you have one (this is the reference number beginning with 'NWI' under the logo on right hand side of the page).  It is helpful if also you let us know on the email when you are most likely to be available.  We can then send out an appropriate new appointment letter.
Click to find out when our screening clinics are held.
Example Letter: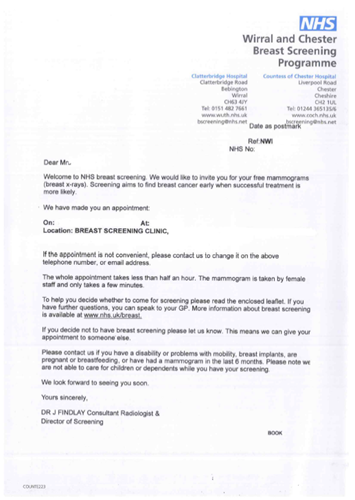 Office hours – 8.30am to 5pm Monday to Friday excluding Bank Holidays.