Celebrating our dedicated volunteers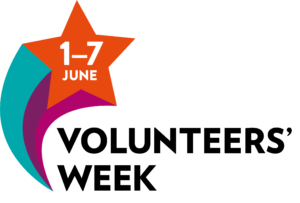 This week, 1st to 7th June, is Volunteers' Week and Wirral University Teaching Hospital (WUTH), which runs Arrowe Park, Clatterbridge and the Wirral Women and Children's Hospital is celebrating these dedicated people who play a vital role in the health and wellbeing of patients, visitors and staff.
A volunteer is likely to be the first person many of our visitors speak to after coming through the main doors of our hospital. From the reception desk, throughout the public areas of the building and into many of its unseen parts, volunteers are on hand, offering support to all who need it. They assist in day-to-day activities, to keep the hospital running smoothly and help to make it a little more friendly and comfortable for everyone.
In March, a number of the hospitals' existing volunteers, who were older members of the community, had to self-isolate due to the COVID-19 situation. An urgent appeal went out for new volunteers to fill the gap; the response was immediate, with 238 people coming forward, many of them starting within couple of weeks.
Meeting the challenges of COVID-19 has meant that the last couple of months have been particularly busy in the Trust and volunteers have provided crucial support throughout the hospital. Volunteers aren't directly involved in patient care, but the support they provide means that those on the frontline have more time to look after their patients.
Janelle Holmes, Chief Executive at Wirral University Teaching Hospital, said: "I would like to say a huge thank you to our fantastic volunteers who have given their free time to help us at the Trust. We had an overwhelming response to the appeal for volunteers during this busy time. Their help has been invaluable to both staff and patients. During Volunteers' Week we want to say 'thank you' for the outstanding support you have given us, this has helped our staff concentrate on providing the best care possible to our patients."
Volunteers are usually seen in the reception area, the League of Friends shop, assisting WUTH Charity and on the wards. In addition, in recent weeks new areas, such as Estates and Facilities, the Family Support Unit, Wellbeing Hubs, Pharmacy, Goods Distribution and Materials Management, Transport, Communications and Human Resources have all benefitted from willing pairs of hands.
The volunteers have come from all parts of our community, but they all have one thing in common, their motivation to help others. One of the new volunteers, Poojah Ward said: "I'm a medical student and I volunteered because I'd finished university early and thought it would be a good idea to support the frontline staff in the crisis at the moment. We support the hospital staff so they can do their job that they need to do better. I really enjoy working in the team and giving back to the community, the team is brilliant to work with. I'd definitely recommend volunteering to anyone who has the time."
There is an increasing range of opportunities available to prospective volunteers and if you are seeking a worthwhile and rewarding role helping to support and develop services and enhance the quality of our patients' stay in hospital, then volunteering may be for you.
See https://www.wuth.nhs.uk/careers/volunteering/ for more information about volunteering opportunities.