Doctor's Global Challenge

A junior doctor from Wirral University Teaching Hospital is taking on the challenge of a lifetime in the 12th Round The World Clipper Race.
Dr Stephanie Stewart, 26, from New Brighton is taking a break from her studies to participate in two legs of the epic sailing event, which involves eleven ocean racing yachts attempting to cover a record-breaking 40,000 nautical miles. Described by organisers as 'an endurance test like no other', participants are ordinary, everyday people who must first complete four weeks of intensive training.  
Stephanie who works in the Emergency Department at Arrowe Park Hospital has been sailing since the age of four and is also a member of New Brighton's RNLI lifeboat crew. Although the race is open to anyone, Stephanie's medical, sailing and search and rescue knowledge makes her a huge asset to her team, the majority of whom had no sailing experience prior to their training.  
Explaining her reasons for taking part, she explained: "Put simply, I wanted an adventure. I have loved sailing from a young age and have followed the race for years so it's amazing to actually be doing it.
"The training is intense and we've already have a few injuries, including me breaking my finger! Naturally I have some worries about everyone getting home safely however the main feeling I have is one of excitement.
"Being a doctor and RNLI volunteer means I am very resilient, safety-minded and used to teamwork, which is going to be important. Likewise I'm sure I will get lots out of the experience that can be applied to my job when I get back."
Stephanie recently met, Brendan Hall, who completed the Round the World Clipper Race in 2009. Despite him being the youngest and least experienced skipper in the race, Brendan's team won and he now shares what he learnt on his journey as an inspiring author and motivational speaker.
Stephanie added: "It was really helpful to meet Brendan who shared dramatic footage of his race and explained how leadership and team dynamics were key to his success. His main piece of advice to me was to 'stay safe'."
Stephanie is not the first employee from Arrowe Park Hospital to take on the daunting voyage. Two years ago, Consultant Anaesthetist John Gannon completed four legs of the race travelling over 25,000 nautical miles from Australia to Liverpool. Offering his encouragement he said: "Stephanie brings valuable skills to her team. My advice for her is to stay focussed on her ambition, enjoy life with her new 'family' and remember that you will learn as much about yourself as you will about ocean racing."
Stephanie will leave St. Katharine Docks in London on 1st September for the Atlantic Winds Trade Leg of the World Clipper Race, which will see teams battle challenging conditions to reach Uruguay in South America. She will then rejoin the race for the Mighty Pacific Leg, which involves over a month at sea travelling across the world's biggest ocean from South China to the west coast of the USA.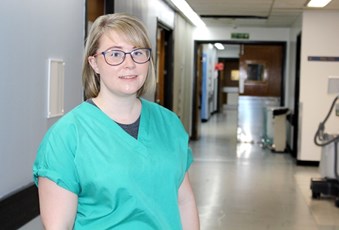 Pictured above: Dr Stephanie Stewart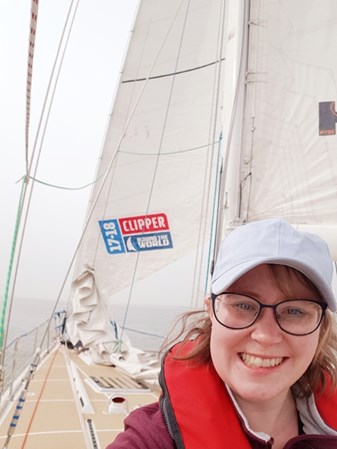 Pictured above: Dr Stephanie Stewart during her Clipper training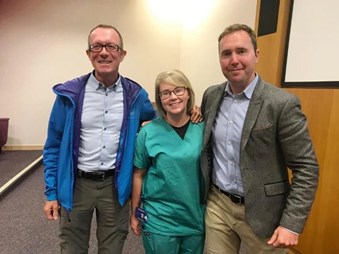 Pictured above (left to right): Consultant Anaesthetist, John Gannon and Dr Stephanie Stewart meet Brendan Hall, who won the Round the World Clipper Race in 2009.