Careers in Health and Social Care Open Day - 10th June 2023
Careers in Health and Social Care Open Day - 10th June 2023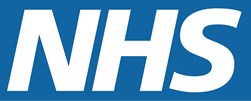 This is a ticket only event. If you want to attend, please register now on our Eventbrite page here. 
Are you considering a change or new career in health or social care? Come along to our Open Day to discuss pathways into care roles across the Wirral.
Tickets are limited due to the capacity of our event space, so grab your FREE tickets before its too late!
This event is for you if :
You are a healthcare worker or have recent health and social care experience.
You are interested in a career in healthcare.
You are studying healthcare at college, sixth form or university.
Nurses with full UK NMC registration, 2nd or 3rd year student nurses or nurses returning to practice.
Preceptorship will be provided for newly qualified/return to practice nurses.
Colleagues will be on hand to answer your questions from clinical specialties, Clatterbridge Intermediate Care Centre, Unions, Apprenticeship Support, Pastoral Support, Recruitment and HR, Temporary Staffing and Wirral Council Community Care Market Commissioning Team.
We have full and part-time work available, both day and night shifts on rotation.
We can offer flexible working arrangements via our permanent contracts or NHS Professionals
We are looking to recruit a number of caring, compassionate and motivated individuals to care for people in Wirral.
If you don't have any experience, you can find out about how to start your career in health and social care at WUTH, WCHC and Wirral Council providers.
To view a careers video about the role of Health Care Support Worker link here.
To view more details on phlebotomy opportunities link here.
We have positions at both hospital sites available (Arrowe Park and Clatterbridge) along with Wirral Community Health and Care.
Careers in Health and Social Care Open Day
Date : 10th June 2023
Time : 10 am to 12.30 pm (three time slots to choose from)
Location: Education Centre, Arrowe Park Hospital
PLEASE NOTE: Due to the capacity of our event space, this is an all-ticketed event.
If you wish to attend with a friend, colleague or family member, they must have also register through Eventbrite.
To register to attend the event link here.  
Free car parking is available in Car Park G, Arrowe Park Hospital.  Click here for a map.